Company Info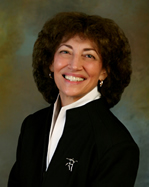 Founded in 2001, Exceptional Horizons has been in business for over a decade, serving hundreds of clients in large and small organizations and in a variety of industries.  The focus continues to be on helping to grow and optimize talent by enhancing skill levels in workplace interpersonal dynamics, influence, and collaboration (raising levels of emotional intelligence), which not only increases the 'emotional net worth' of the individuals involved, but also the organization's overall net worth.

Located in the Pacific Northwest, the President of Exception Horizons, Mary (MJ) Harwood, is an executive coach, speaker, author and consultant and considered one of Puget Sound's experts on workplace emotional intelligence and human dynamics (soft skills), with a focus on leaders in particular. As an experienced former business executive with worldwide responsibilities, Mary spent many years leading others in both technical and non-technical divisions, consistently maintaining outstanding team performance with the lowest turnover, placement of many of her leaders into key roles within the larger organization, and accomplishing on-budget and innovative performances. As a result, she brings a very pragmatic business oriented 'hands on, real time, and bottom line' approach to individuals 'reputation challenges' that impact the culture, performance and effectiveness of the organization, peers, customers, or others helped or hurt by the presence of – or absence of – an individual's interpersonal "management" skills (a.k.a. people skills!)
Her assessments, short-term and long-term coaching, workshops, tools/techniques and presentations enable leaders, individuals and teams to understand and overlay the essence of emotional intelligence skill onto their everyday business agendas including business/team dynamics, communications, culture, and decision-making for the purpose of increasing both performance and profitability. Mary is also known for her very insightful style, which is also direct – ensuring her clients hear what they need to hear, which is not always what they may want to hear. Her deep experience and lifelong passion for learning combined with constant exposure to a variety of organizations has enabled the development of a very rich "tool chest" of ideas, concepts, techniques, processes . . . far more than the average leader typically has an opportunity to research and/or discover within their work roles – an advantage to any client of Exceptional Horizons.
When not in her "less than perfectly tidy" office or out coaching/speaking, MJ can be found riding quads, dirt bikes, 5th Wheeling, and generally enjoying the outdoors (with many books always included on the trips – business, mystery and sci-fi!!)
Coaches Professional Experts Group, NSA
Emotional Intelligence Network
MHS Bar-On EQ-i Certification
Personal Strengths SDI Certification
6 Second EQ Model Certification
Contributing Author, "Real World Management Strategies that Work"
Emotional Intelligence Expert Columnist for the Software Biz Exchange
National Speaker's Association
Vistage Speaker
Colorado Women's College
Partial list of clients served:
Philips Ultrasound - BBFM, Inc. - Cray, Inc. - Pace Networking - Vistage CEO Org. - Lasher/Holzapfel, et al - Everett Chamber of Commerce - Lake Washington HR Exec. Series - BP Pipelines (Alaska) Inc. – Impinj - Her Interactive - CH2M Hill – Fluke Corp. - Fairbanks Morris - Amgen – The Executive Network of Seattle Women Presidents' Organization – Evergreen Healthcare - Executive Peer Group of Puget Sound - LEAP Performance - Majiq Tietoenator - Giftcertificates.com - Who's Calling, Inc. - Lake Washington HRA Fierce, Inc. - Career Horizons - HR Roundtable - Institute of Management Consultants - Woodland Park Zoo - Attachmate Corp. - Calypso Medical Technologies, Inc - Providence Cardiovascular Conference - Zones, Inc - Howard S. Wright Constructors - Technology Executive Leadership Academy (TELA) - Radarworks - The Museum of Flight - Federal Home Loan Bank of Seattle – Washington Holdings, Inc. - Sound Transit - Harris Consulting Group – HemaQuest Pharmaceuticals, Inc. – Health Advocacy Strategies.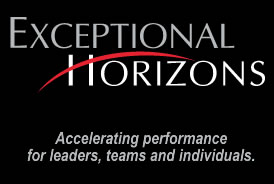 "Being powerful is like being a lady.  If you have to tell people you are, you aren't." 
Margaret Thatcher

"The question, "Who ought to be boss?, is like asking, "Who ought to be the tenor in the quartet?  Obviously, the man who can sing tenor."Henry Ford

"The question isn't who is going to let me; it's who is going to stop me." Ayn Rand

"There is no spontaneous recovery from incompetence".  Susan Scott
Fierce Conversations.